The Brooklyn Public Library will be holding workshops this week in an inflatable pavilion at Grand Army Plaza.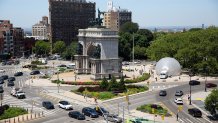 They will be holding 50 free workshops throughout the week focused on civic engagement, social justice, public space and democracy.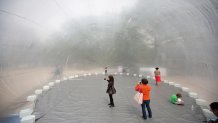 Daily workshops include readings of The New York Times by artists and community members, and a concert series at lunchtime.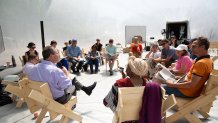 The pavilion is stationed under the Soldiers & Sailors Memorial Arch.
A full list of activities and events can be found on their website.