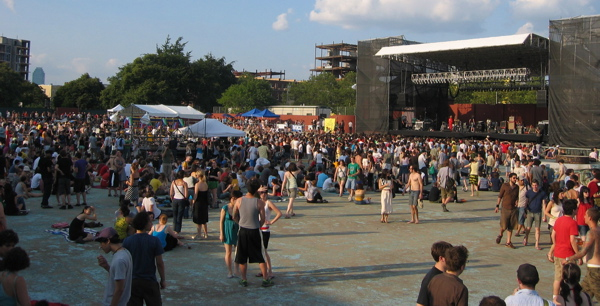 The summer concerts that turned a fallow Brooklyn swimming pool into a rock hotspot have found a new home.

Officials say shows will be held this year along the East River in the Williamsburg neighborhood, where the McCarren Park Pool became an offbeat concert venue in recent years after being unused for decades. Work is under way to restore the pool for swimmers' use by 2011.

Concert coordinator the Open Space Alliance for North Brooklyn and state Assemblyman Joseph Lentol's office say shows will be held this summer in a park between North Eighth and North Ninth streets.

Alliance executive director Stephanie Thayer says the space has room for 6,000 fans. She says she plans to approach promoters of previous pool shows and seek classical and opera concerts.

Copyright AP - Associated Press