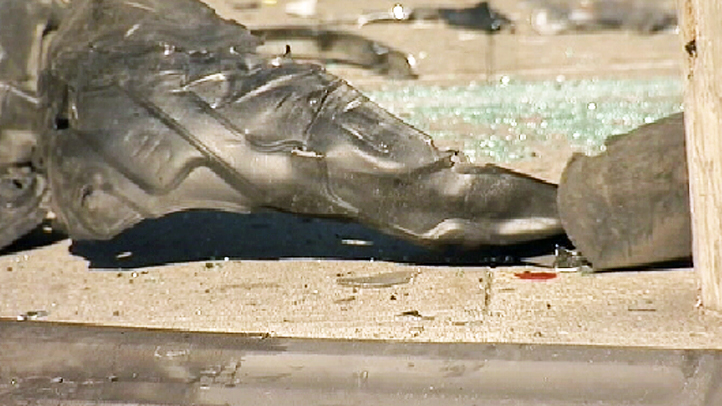 A driver died early Saturday after he tried to flee the scene of an accident in Brooklyn and ended up hitting several parked cars in Queens, causing his own car to roll over, police said.

Police say the 24-year-old man was driving a 2010 Toyota when he got into a minor vehicle accident at the intersection of Crescent Street and Atlantic Avenue in Brooklyn at about 3 a.m.

The driver fled eastbound on Atlantic and hit several parked cars at 88th Street in neighboring Woodhaven, Queens, including a livery cab which caused his own car to overturn, police said.
The driver, ejected from the vehicle, was found unconscious and unresponsive. He was pronounced dead on the scene.

"It sounded like an explosion," said a neighbor who heard the crash.

A female passenger was also in the car, according to police. She sustained minor injuries.

The driver has not been identified. Police are continuing to investigate.
Get the latest from NBC 4 New York anytime, anywhere. Follow us on Twitter, Facebook and Google+. Get our apps here and sign up for email newsletters here. Get breaking news delivered right to your phone -- just text NYBREAKING to 639710. For more info, text HELP. To end, text STOP. Message and data rates may apply.