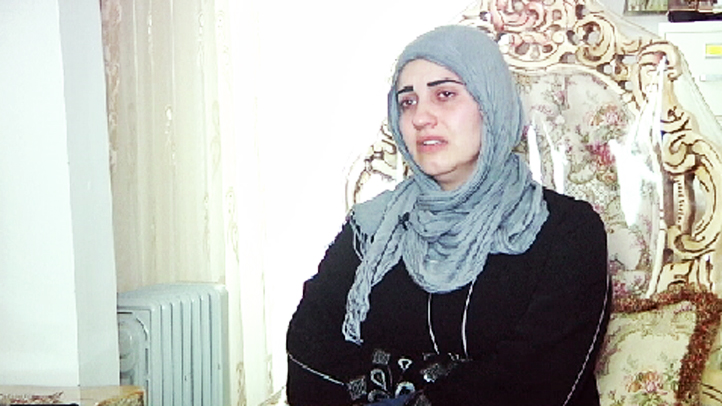 Police are searching for the driver who struck and killed a 33-year-old man in the Bay Ridge section of Brooklyn Monday night.
Amjad Barakat, a father of two, was crossing at the intersection of 72nd Street and 7th avenue when he was struck by a beige four-door sedan, witnesses said.
"His life was cut short because of some animal that was driving reckless," the victim's grieving sister Almaza Barakat told NBC 4 New York. "Has no heart. Just hit him. Ran him over and just left. He's a murderer."

As the family prepared for a memorial service Tuesday night, Almaza Barakat remembered her brother as a hard-working student and a husband and father of two girls, 8 years old and two months old.
The girls live in Palestine with their mother, and Amjad Barakat had planned to visit them after his exams.

"He studies really hard," Almaza Barakat said through tears. "He's a quiet person. He [keeps] to himself."

His family hopes to send Amjad Barakat's body back to Palestine where his family lives.
Anyone with information about the incident is asked to call Crime Stoppers at 800-577-TIPS.
Get the latest from NBC 4 New York anytime, anywhere. Follow us on Twitter, Facebook and Google+. Get our apps here and sign up for email newsletters here. Get breaking news delivered right to your phone -- just text NYBREAKING to 639710. For more info, text HELP. To end, text STOP. Message and data rates may apply.