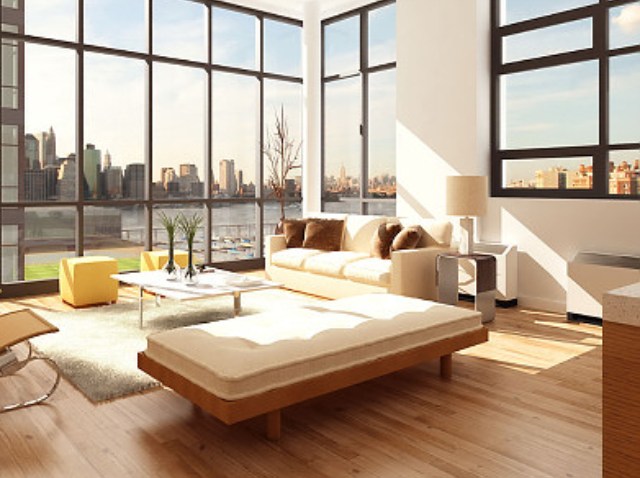 Worried that prospective buyers might overlook the free parking spaces being offered at their luxury condo building, one Brooklyn developer is drawing attention to the space by putting a shiny new car in it.
The 449-unit One Brooklyn Bridge Park -- housed in the Jehovah's Witness' former printing plant on the outskirts of Brooklyn Heights -- is only at 30 percent capacity two years after its reopening. In an effort to lure buyers, developers are offering a free 2010 Audi A4 to the next 10 people who buy a unit worth $2 million or more by Sept. 30.
The parking spot is worth roughly $150,000, according to developer Ian Levine. If you've ever tried to park down there in the shadow of the Brooklyn Bridge, you know that estimate might be low. The car, by comparison, is valued at only $32,000 -- but it's the attention grabber.
"We chose the Audi because it's luxurious and it's a vehicle for all seasons," Levine told the New York Daily News.
Sure, but if you can afford to drop a cool two million on a condo, is an Audi really what you long to drive?
"The odds are not that great that the cars will make a difference, but they could get people to pay attention," real-estate broker Chris Havens told the Brooklyn Paper. "It might get people in the door. And once they are in there and they see the view, they see the building, they see the amenities, maybe they'll see something they like."
If that's their plan, phase one is a success.