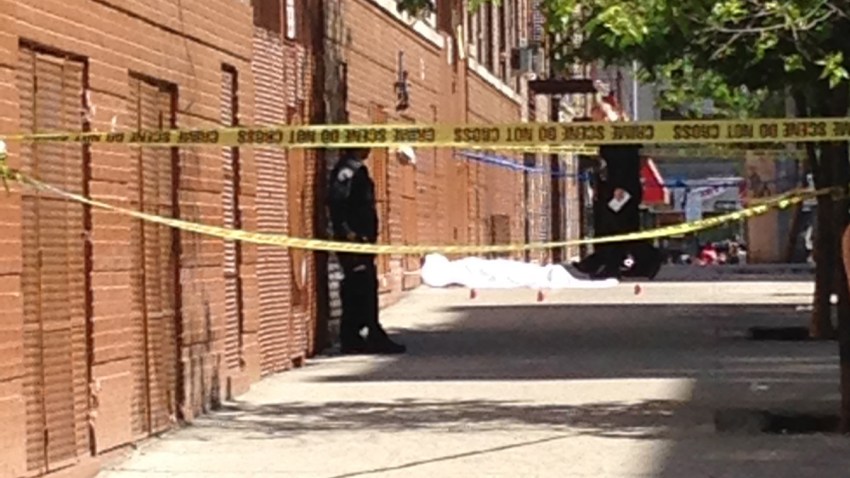 A 14-year-old boy was shot and killed Friday in front of the Bronx apartment building where he lived, and authorities are looking for at least two suspects, police said.
The boy, identified as Christopher Duran, was shot three times in the stomach and once in the head on Sheridan Avenue around 8:30 a.m., police said. He was pronounced dead at the scene; the boy's body remained there for hours as authorities canvassed the area for evidence.

Stephanie Guzman, the victim's first cousin, said Duran and his little brother were headed downstairs on their way to school at the time of the shooting.

"What can I say, he was a 14-year-old kid -- normal, with friends, going to school" Guzman said. "His little brother had to see everything and go tell my aunt what was going on. Everyone is devastated; the whole family, we hurt."

Duran was seen arguing with three others on the street before he was shot, police said. Authorities say he was a member of a gang and may have been involved in an argument with members of a rival crew.

No arrests have been made. Police say they are looking for at least two suspects who fled south on Sheridan Avenue after the shooting. Authorities released a photo of one of the suspects (above) captured by surveillance cameras.
A brief shelter-in-place was implemented at a nearby school because of the police activity and part of the street was cordoned off as authorities investigated.

Copyright AP - Associated Press