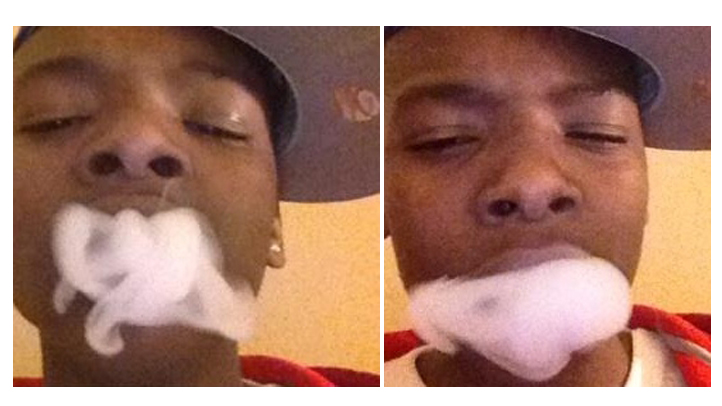 Police say a Bronx mugger celebrated a recent heist by using a stolen phone to take a picture of himself lazily exhaling a thick cloud of smoke.
Little did he know, the victim's phone was programmed to post photographs automatically to her Facebook page.
The woman gave the photo to investigators. Now, they are using it to try and identify the thief.
The Daily News
reports that the 27-year-old victim was robbed on March 2. She wasn't injured.
According to the News, police believe the man was smoking marijuana in the photograph.
Copyright AP - Associated Press