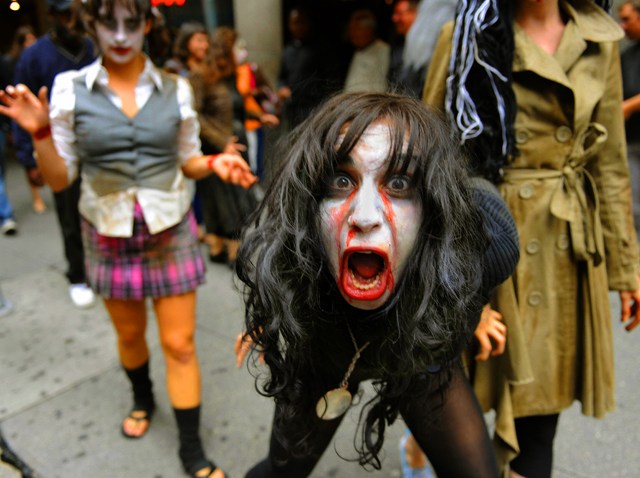 Simon Hammerstein and Randy Weiner, the impresarios behind the legendary den of sin, The Box, have a new project. Dropping right into the Disneyfied-lawn-chairized heart of Times Square, the ominously-slash-cornily named Purgatorio sounds like a haunted house for those who like S&M.

The opening announcement invites "Adults 21 and over" to a "world of macabre fantasy complete with interactive variety acts and installations, all set in a dynamic environment that is at once frightening, erotic and whimsical." Last time we checked, the Box's idea of interactive variety acts was incest among twins. Admittance to the club is pricey -- $40-$60 for regular access and up to $80 for "preferred access."

The tri-level club is like the Great Halloween Sex Pumpkin, Charlie Brown. It'll pop-up on West 47th Street only from October 15 to October 31. Then slink back to wherever it is people who give Halloween sex shows go after trick or treating. Probably The Box.
Copyright FREEL - NBC Local Media