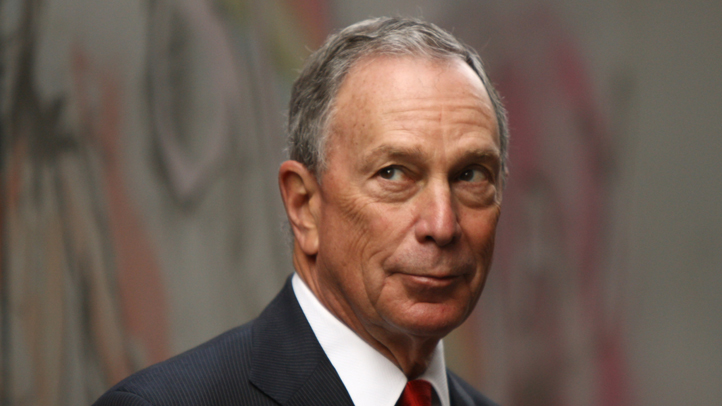 Mayor Michael Bloomberg warned state lawmakers Thursday that if they oppose legalizing gay marriage they may be remembered as civil rights obstructionists similar to those who opposed the abolition of slavery and fought against giving women the right to vote.

"The question for every New York state lawmaker is: Do you want to be remembered as a leader on civil rights? Or an obstructionist? On matters of freedom and equality, history has not remembered obstructionists kindly," Bloomberg said in his speech at Manhattan's The Cooper Union for the Advancement of Science and Art.

Bloomberg argued that failing to legalize gay marriage in New York, which he called the birthplace of the gay-rights movement, would have economic consequences as well as human ones.

"As other states recognize the rights of same-sex couples to marry, we cannot stand by and watch. To do so would be to betray our civic values and history — and it would harm our competitive edge in the global economy," he said.

Gov. Andrew Cuomo has been pushing the Legislature to make gay marriage legal, but has said he wouldn't bring the issue to a vote unless he felt it would pass. The mayor argued that the state's residents deserve to see where their legislators stand, whatever the outcome.

In Albany, same-sex marriage is tightly contested now that those opposed to gay marriage have committed $1.5 million to the effort, matching the supporters' campaign fund. Senate Republicans, who are key to the effort, also are closely watching polls, which for the first time in months are showing an apparent slight erosion of public support for gay marriage after months of steady gains.

State Sen. Ruben Diaz, a Democrat from the Bronx, has been arguing against the measure. He said Thursday that legislators, rather than residents, imposed gay marriage in states where it is legal.

"When people have been given the chance to vote, they have rejected it," Diaz said.

The measure is being negotiated in private by Cuomo and Assembly Speaker Sheldon Silver, who support gay marriage, and Senate Republican leader Dean Skelos, who personally opposes legalizing same-sex marriage.

Three veteran Republican senators told The Associated Press last week that they have seen no change in votes in their conference. The measure lost in the Senate in 2009.

Bloomberg has lobbied the Republican senators for whom he is a major campaign funder. But no senator has publicly said he or she will switch to supporting gay marriage.

The mayor argued Thursday that same-sex equality is a key ingredient to the nation's largest metropolis.

"That has always been what sets us apart. In our city, there is no shame in being true to yourself. There is only pride. We take you as you are — and we let you be who you wish to be," he said.
Copyright AP - Associated Press