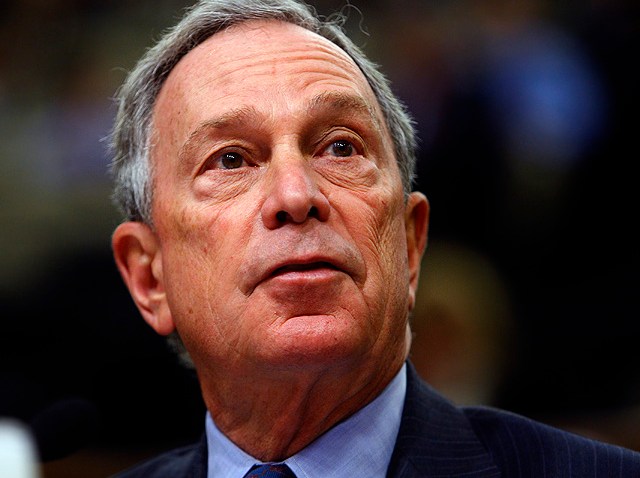 When announcing a new program that will train women, minorities and struggling New Yorkers for jobs in film and TV production, the mayor couldn't help but add a "Law & Order" reference.

"In New York City's growing film and television production industry, there are two separate, yet equally important groups," said Mayor Bloomberg, working in the show's tagline in a press conference at Silver Screen Studios at Chelsea Piers where the show is filmed. "The production companies that spend money in the City and the New Yorkers they hire. These are their stories."

City Council Speaker Christine C. Quinn, Mayor's Office of Film, Theatre and Broadcasting Commissioner Katherine Oliver, and "Law & Order" actor Anthony Anderson joined Bloomberg in introducing the "Made in NY" Production Crafts Training Program that will work to promote diversity in the film and television industry.

Trainees in the "Made in NY" program will be taught technical skills by members of the International Alliance of Theatrical & Stage Employees, along with production basics and job readiness skills by the program director. Guest instructors will teach other skills such as rigging and dolly operation in the grip department. All participating trainees will receive a yearlong placement assistance services for mid-level production jobs.

"Fighting unemployment doesn't just mean creating new jobs – it also means helping more people access the jobs that are available," said Speaker Quinn.

City Council allocated funds and grant funding from the Mayor's Fund to Advance New York City, non-profit organization dedicated to aiding innovative public programs, has supported the program's first year with $120,000.
This new program is the latest effort in preparing disadvantaged New Yorkers for entry-level jobs in prodcution, building on the "Made in NY" Production Assistant Training Program created in 2006. More than 1,000 productions have hired "Made in NY" PAs, including "Law & Order," "30 Rock," "Julia & Julia" and "Brooklyn's Finest."

Roughly two-dozen individuals will participate in the pilot program, and classes will begin in the spring at Brooklyn Workforce Innovations on Degraw Street in Brooklyn and Silvercup Studios in Long Island City, Queens.

A recruitment event for the program will take place this spring at New York City College of Technology. Ideal candidates have an active interest in, and have shown commitment to, working in TV and film production, but lack the opportunity to enter and advance in union positions. For more details about the recruitment event, visit NYC.gov.