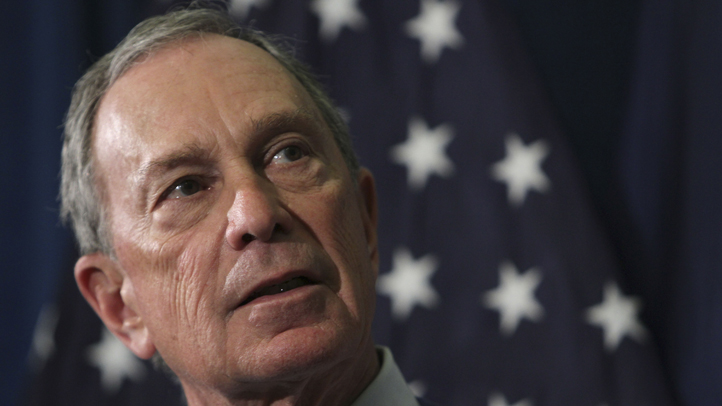 Mayor Bloomberg says an audit on the city's 911 system shows "a new level of intellectual dishonesty" by Comptroller John Liu.

Liu said this week that a contractor hired by the city to overhaul its 911 system may have received millions in unjustified payments.

Bloomberg said Friday on WOR Radio that the contract was registered with Liu's office and finished under the budget approved by Liu's office. He questioned if Liu even read the contract.

Liu has asked prosecutors to investigate whether there was any criminal fraud associated with the contract. The mayor said "what Liu missed" is that the city now has a brand new, state-of-the-art 911 system.

Added Bloomberg: "It's pretty hard to answer something as stupid as this charge."

Liu's office responded Friday, saying Bloomberg is "attempting to confuse the public because he doesn't have a leg to stand on with regard to the issue."
"The only dishonesty was the City's failure to acknowledge their shortcomings and failure to accept responsibility for allowing another IT project to spin out of control," Liu's communications director, Peter Thorne, wrote.
They finished with a dig at Bloomberg's recent large-soda ban, chalking up the mayor's "name calling" to "low blood sugar."
On Wednesday, Liu's office released a report that said Hewlett-Packard Co., which was hired by New York City to overhaul its 911 system, may have received as much as $163 million in unjustified payments.

Auditors in Liu's office found what they said were instances of questionable billing by Hewlett-Packard Co., and they accused the city of mismanaging the project. City Hall officials disputed the report at the time, saying they had carefully overseen the contractor's work and had saved time and money by demanding improvements from the contractor rather than seeking a replacement.

Liu said that a contract provision could allow the city to recoup $113 million paid to the company during a three-year period in which it had received poor evaluations for its work. Additionally, auditors believe the company may have overcharged the city by about $50 million, based on their review of a sampling of timesheets that found $2.5 million in erroneous charges.

Auditors said they had found timesheets filled out weeks ahead of the work being reported, as well as instances in which unqualified workers were paid at high pay grades. In one case, a subcontractor charged the city $192 an hour for clerical work and for tasks including reporting a water bug, opening doors and fixing an odor in a bathroom.

A spokesman for Hewlett-Packard didn't return a call seeking comment when the report was released earlier this week. When asked when Liu's report was first released Wednesday, a spokeswoman for the Manhattan district attorney's office declined to say whether prosecutors would investigate the matter.

Get the latest from NBC 4 New York anytime, anywhere. Follow us on Twitter, Facebook and Google+. Get our apps here and sign up for email newsletters here. Get breaking news delivered right to your phone -- just text NYBREAKING to 639710. For more info, text HELP. To end, text STOP. Message and data rates may apply.

Copyright AP - Associated Press