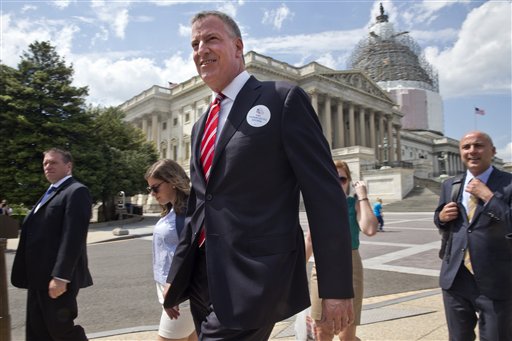 Mayor de Blasio is returning to "The Daily Show."
De Blasio will make his second -- and likely final -- appearance with Jon Stewart at the show's helm Tuesday night.
Stewart is leaving the show in August. Comedian Trevor Noah takes over in September.
De Blasio, a Democrat, was previously on the show last February.
Stewart spent much of that appearance teasing the mayor for eating pizza with a knife and fork instead of the traditional New York method of folding a slice with his hands.
De Blasio has made other cable talk show appearances. But he was not a guest of David Letterman before that show ended last month. He has also yet to appear onscreen at another New York institution, Saturday Night Live.