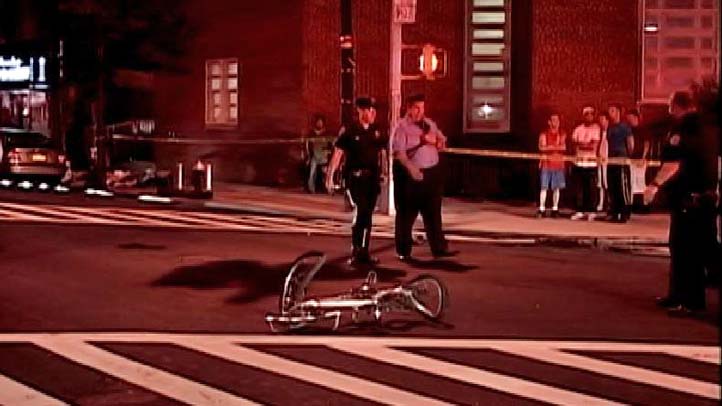 Police say a drunk driver they arrested in Queens Wednesday night turned out to be the same driver who struck a bicyclist Wednesday night, killing him.
Police officers arrested 25-year-old Alex Batista of Long Island City in Maspeth at about 11 p.m. Wednesday after discovering him lying on the street, intoxicated, next to a black Infinity he'd crashed into a building.
Shortly before the crash, at about 9:50 p.m., a car struck a bicyclist on Greenpoint Avenue near 39th Place in Sunnyside, killing him. The cyclist, 37-year-old Roger Hernandez, was pronounced dead at the scene. The driver had fled.
Investigators Thursday made the connection between the two incidents. Batista has been charged with manslaughter, vehicular manslaughter, leaving an accident resulting in death, driving while intoxicated and unlawful possession marijuana.
It wasn't clear if Batista had an attorney.

Get the latest from NBC 4 New York anytime, anywhere. Follow us on Twitter, Facebook and Google+. Get our apps here and sign up for email newsletters here. Get breaking news delivered right to your phone -- just text NYBREAKING to 639710. For more info, text HELP. To end, text STOP. Message and data rates may apply.