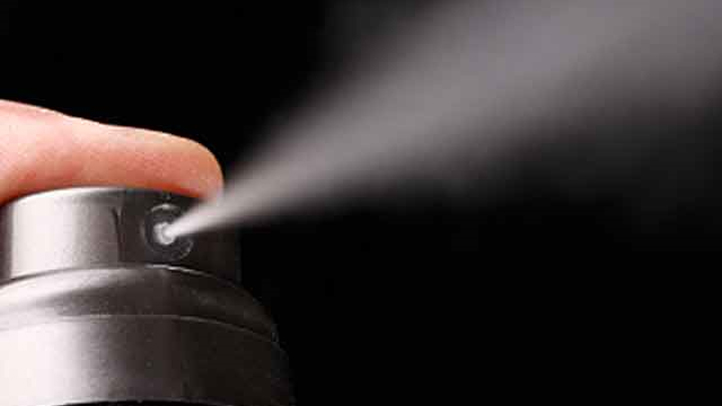 Police have arrested a man for pepper-spraying four people aboard a city subway during a dispute.

A 1-year-old child also was injured when one of the victims dropped her while passing her over to the mother.

The incident occurred on a D train bound for Coney Island Thursday evening.
Police say the pepper spray hit the 15-year-old mother, her 16-year-old sister and the 16-year-old boy holding the baby.

A nearby 21-year-old passenger also was sprayed.

Police say the dispute erupted after the 16-year-old boy confronted the suspect over a loud cell phone conversation.

The suspect was charged with criminal possession of a weapon, endangering the welfare of a child and reckless endangerment.

The baby is listed in stable condition at a hospital. The others suffered minor injuries.
Get the latest from NBC 4 New York anytime, anywhere. Follow us on Twitter, Facebook and Google+. Get our apps here and sign up for email newsletters here. Get breaking news delivered right to your phone -- just text NYBREAKING to 639710. For more info, text HELP. To end, text STOP. Message and data rates may apply.

Copyright AP - Associated Press