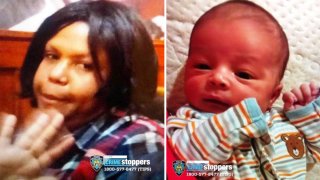 What to Know
A 46-year-old woman and her 2-week-old nephew who were reported missing in Brooklyn Thursday have been located
Maria Martese and young Jace Richardson were last seen leaving their apartment on Howard Avenue shortly after noon on Thursday
They were found about 12 hours later, the NYPD said, but there was no information on their conditions or where they were discovered
A 46-year-old woman and her 2-week-old nephew who were reported missing in Brooklyn Thursday have been located, the NYPD said Friday, though there were no immediate details on their conditions or the circumstances of the case.
Maria Martese and young Jace Richardson were last seen leaving their apartment on Howard Avenue shortly after noon on Thursday, according to the NYPD. By 11:15 a.m. Friday, the NYPD said the two had been found and that the investigation was ongoing, but provided no other details.
The infant had been in the care of Martese, police said, but no other information was provided. Officers were seen using police dogs and a helicopter in their search.