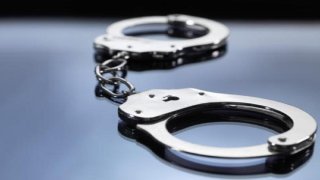 A suspect has been arrested in the deadly stabbing of a Yonkers fashion store owner, law enforcement officials confirmed to News 4 Thursday. Detectives tracked him to Elmsford, where he was cuffed without incident a day ago.
Authorities quickly developed a person of interest after the New Main Street stabbing of 47-year-old Ruben Martinez-Campos at his Premiere Fashion clothing store around 5:40 p.m. Tuesday. It wasn't clear if that's the person in custody.
Police identified the suspect as 21-year-old Tyrese Shubrick. He is expected to be arraigned later Thursday on a single charge of first-degree manslaughter. It wasn't immediately clear if he had an attorney.
According to investigators, Shubrick got into a fight with a cab driver on New Main Street and then went into Martinez-Campos' store, where he allegedly tried to steal a baseball cap. Martinez-Campos confronted him and the two started arguing -- a dispute that spilled outside the store onto New Main Street.
That's where Martinez-Campos was stabbed multiple times in the chest, police say. He later died at a local area trauma center.
Yonkers police say their investigation is ongoing.
The Westchester County district attorney's office pledged to hold Shubrick accountable "to the fullest extent of the law."
"I am heartbroken by the tragic and senseless death of Ruben Martinez-Campos, a store owner in downtown Yonkers who was stabbed to death after confronting a man who stole a baseball cap from his store," Westchester District Attorney Miriam Roach said in a statement Thursday. "I know that the community shares my relief that suspect Tyrese Shubrick was apprehended within 24 hours thanks to the diligent work of the Yonkers Police Department in partnership with our office, and is currently in custody."
Copyright NBC New York