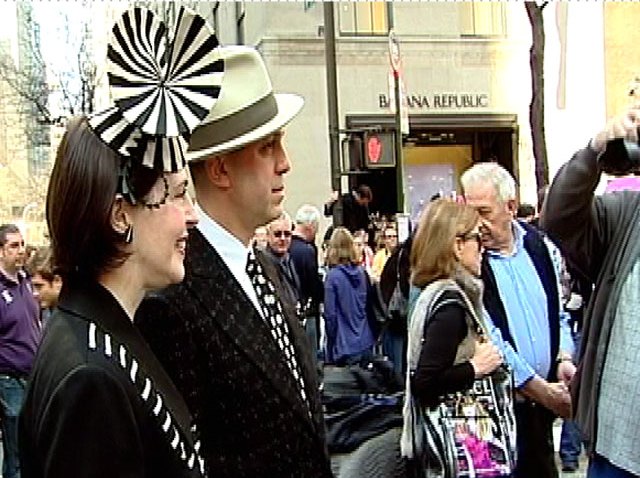 Creative haberdashery ruled the road this morning.
The Easter Parade on Fifth Avenue attracted numerous folks who are out for a stroll wearing zany, outlandish and fanciful hats.

The Easter Parade is a tradition that dates back more than 100 years. It was originally a chance for prosperous New Yorkers to strut their finery after attending services at one of the churches on Fifth Avenue.
It was immortalized in the 1948 movie "Easter Parade'' starring Judy Garland and Fred Astaire.
Check out some of the action.