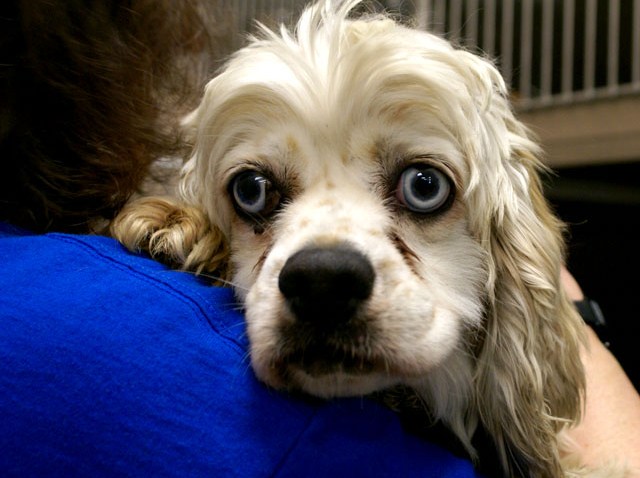 About 50 dogs rescued from puppy mills in Missouri should soon be finding loving homes on Long Island.
The dogs were taken by bus to Chicago, where they were given a rest break and special Thanksgiving meals on Thursday.
On Friday, the dogs were loaded onto a Pet Airways flight from Midway Airport in Chicago to Farmingdale Airport in Suffolk County. They'll then be taken to the North Shore Animal League America in Port Washington, N.Y., where they will be put up for adoption.
Missouri launched an aggressive campaign last summer to investigate and prosecute unlicensed dog breeders.
In September, more than 100 dogs were removed from what officials called an unlicensed puppy mill in mid-Missouri where dogs were living in filthy conditions.
Copyright AP - Associated Press