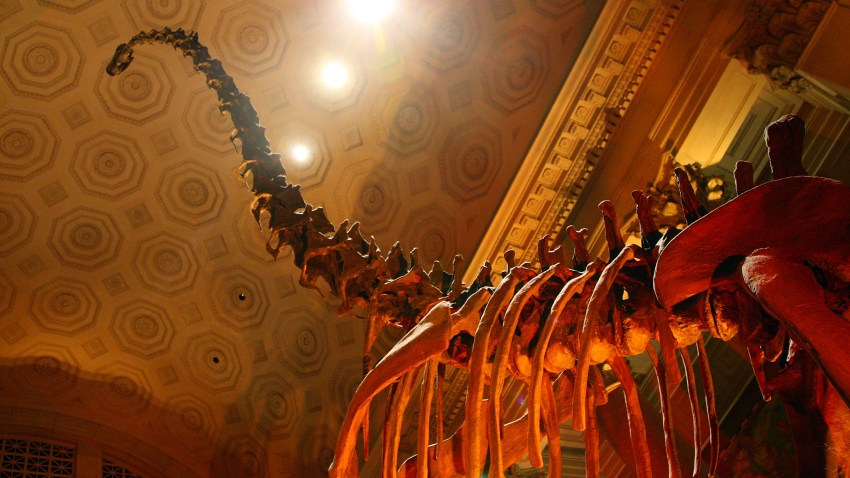 If you're hoping for a behind-the-scenes or after-hours exploration of the American Museum of Natural History, you may be in luck this winter.
Although this weekend's museum sleepover is sold out, there are still openings for January 9 and February 6 overnight events. However, if you're hoping to pull up a cot under the big blue whale, you need to be 8 to 12 years old, or know one you can chaperone. Campers also get to take in an IMAX movie, poke around the museum by flashlight and check out the live-animal exhibitions.
But if you don't make the sleepover age cut, the museum has a few behind-the-scenes program on offer in January and February. The only catch is you need a museum membership (which starts at $70 for an individual.)
The museum will offer a series of three seminars in its anthropology, mammalogy and conservation labs, allowing museum members to check out some of the 275,000 mammal specimens, learn how to construct an extinct hominid and talk to the scientists and conservators about what goes on behind the museum's closed doors.
Behind the Scenes in the Conservation Lab is offered in January 8; Behind the Scenes in Anthropology is scheduled for January 22; and Behind the Scenes in Mammalogy is on February 5.
Copyright FREEL - NBC Local Media