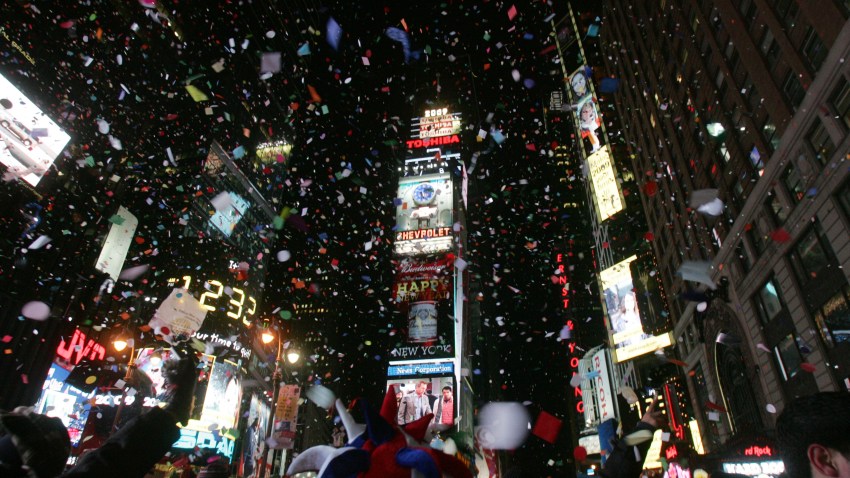 Assuming you were smart enough to stay out of Times Square when the ball dropped and the thermometer hit are-you-out-of-your mind, you may still want to experience what it was like there in the first seconds of 2009.
That's where photographer Jook Leung comes in, along with his magical spherical camera.
He's been in the heart of Times Square for several years running, sometimes sharing the stage with Mariah Carey and Christina Aguilera. This year he was positioned near the statuesque feet of George M. Cohan as his camera recorded a 360 degree view of the festivities.
Be sure to watch it with your heater cranked up.
For more of his work, see the Election Night celebration in Times Square or past New Year's events, all at Panoramas.dk .
Copyright FREEL - NBC Local Media