Scattered showers and thunderstorms are expected to dampen the tri-state area over the next few days, remnants from the once vicious, deadly Irma that ravaged south Florida over the weekend.
Storms are expected to move in from the west Thursday afternoon after a warm, humid morning with plenty of sunshine. The wet weather and thunderstorms could slow down the evening commute, but showers and storms likely taper off before midnight. Clouds could return Friday, along with a stray shower or two, amid balmy temperatures.
Afternoon showers are possible Saturday as well.
While Irma's remnants won't pack much of a punch, they bring a risk of rip currents to the region's beaches throughout the weekend.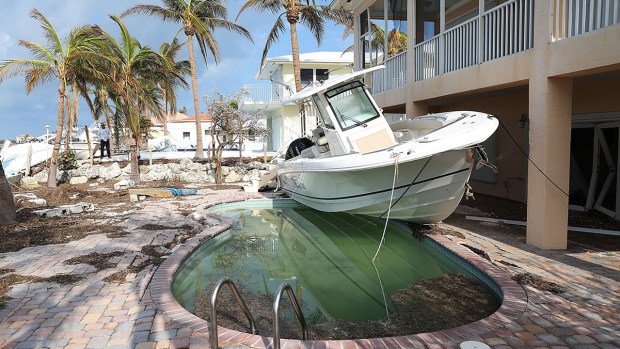 Photos: Long Road to Recovery Begins After Irma
The storms will move out by Saturday evening, paving the way for a drier, warmer Sunday with highs in the low 80s under partly sunny skies.
Meanwhile, forecasters continue to monitor Hurricane Jose, which could have minor impacts on the tri-state's coast, including rough surf and breezy conditions, even though most models continue to keep it well offshore.
As of Thursday, Jose remains a Category 1 hurricane, more than 400 miles east northeast of the southeastern Bahamas, and will continue to churn slowly west before taking on a more northerly trajectory heading into the weekend, Storm Team 4 says. Little, if any, change in strength is expected over the new few days.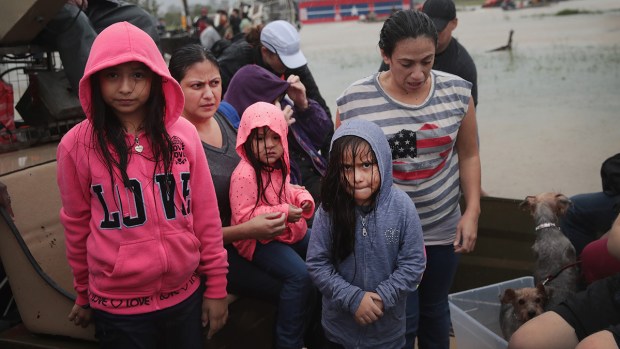 Dramatic Images: Floods Hit as Harvey Drenches Texas
There's a chance of it weakening to a tropical storm, but also a chance it could intensify to hurricane-strength again after that. The confidence in the forecast remains uncertain. Most models have shifted the initial track further west, bringing Jose closer to the tri-state by the iddle of next week. Some models continue to keep the storm well offshore, but the region would still likely see rough surf, breezy conditions and coastal showers as the storm passes b.
Extreme Weather: Tropical Storm Ophelia Hits Ireland and UK
Published at 12:09 PM EDT on Sep 13, 2017 | Updated at 10:11 AM EDT on Sep 14, 2017