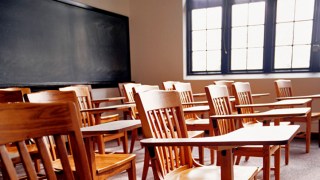 A Brooklyn high school teacher was arrested after allegedly using Snapchat to send a photo of his genitals to a 16-year-old student.
Brooklyn Tech teacher Sean Shaynak pleaded not guilty Tuesday to charges including dissemination of indecent material to a minor and harassment.
Prosecutors say the 44-year-old math and physics teacher -- a city employee for nearly six years who has worked at Brooklyn Tech for the last five -- was Facebook friends with the student.
According to the investigation, Shaynak used Snapchat to send a photo of his genitals to the student on June 27.
Prosecutors say the student photographed the image with her phone.
Shaynak was ordered held on $100,000 bond. He faces up to seven years in prison if convicted.
His lawyer, Howard Kirsch, had no comment.
Brooklyn Tech is one of the city's most selective public schools.
Mayor de Blasio's son, Dante, is a student there.
The Department of Education called the alleged behavior "unacceptable." It said the teacher was reassigned "effective immediately" and "is away from the school and children."