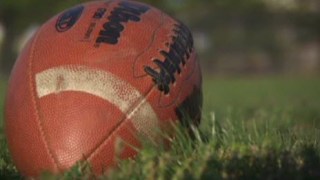 Officials in a rural school district in upstate New York say they've canceled the varsity football team's season finale because of hazing by players.
Eldred Central School District Superintendent Robert Dufour says the team will forfeit Saturday's game at Sussex Tech in Sparta, New Jersey.
District officials say they became aware of the hazing allegations on Monday. School officials immediately launched a probe into the misconduct, which involved fully clothed football players pushing their genitals into the face of others and sitting on teammates' faces.
Dufour says no one was harmed physically but the acts "were not harmless in intent."
The Sullivan County school finishes the season with a 2-7 record.
The end of football in Eldred comes after several other schools in the region canceled their seasons amid hazing and bullying allegations.
Earlier this month, New Jersey football powerhouse Sayreville High School ended seasons for all its teams after hazing allegations led to the arrests of seven players.
Weeks later, Monroe-Woodbury High School in Orange County, New York, ended its junior-varsity team's season over bullying allegations.
Wyandanch High School, which earlier this season suspended five players in a hazing probe, canceled its season Monday after a "criminal" fire destroyed the team's practice gear. The fire brough an end to what one student at the Long Island school called "the worst football season ... in Wyandanch history."