What to Know
The National Weather Service said measurable snowfall was recorded at the park for five consecutive days, from Feb. 27 to March 4

The last time it happened was Jan. 10-14, 1938, according to the National Weather Service; the first time it happened was Feb. 10-14, 1923

The records date back to 1869, the National Weather Service said
Not only did March come in "like a lion" it also brought an unusual record for Central Park – so unusual in fact that it's only happened two other times in the last 150 years.
The National Weather Service said Monday that measurable snowfall was recorded at the park for five consecutive days, the third time it has happened in 150 years of records. Measurable snowfall is at least 0.1 inch of the white stuff.
An interesting snowfall record at Central Park in New York City was tied today. For only the 3rd time in 150 years of records, measurable snowfall (at least 0.1") was recorded at Central Park for 5 consecutive days. The previous instances were Feb 10-14, 1923 and Jan 10-14, 1938 pic.twitter.com/5Yim31eqgg

— NWS Eastern Region (@NWSEastern) March 4, 2019
With help from the trio of winter storms the tri-state was hit with last week and over the weekend, a trace was measured at the park on Feb. 27, the National Weather Service said. On Feb. 28, a 10th of an inch was recorded. On March 1, 1.4 inches was measured. On March 2, four inches of snow was recorded, followed by three inches on March 3 and two inches on March 4.
The last time it happened was Jan. 10-14, 1938, according to the National Weather Service. The first time it happened was Feb. 10-14, 1923.
The records date back to 1869, the National Weather Service said.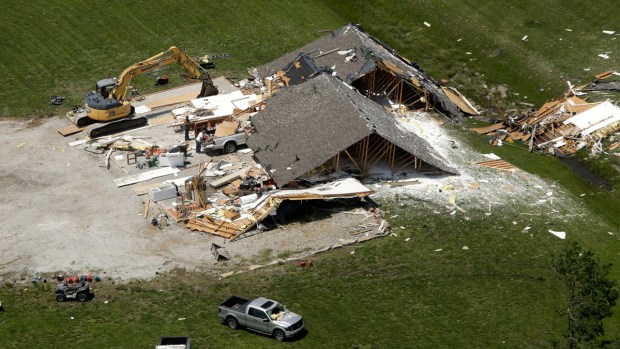 Extreme Weather Pics: 2019 Sees Surge in US Tornado Activity