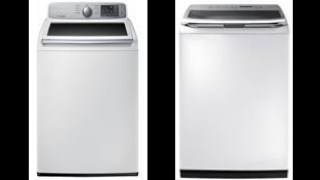 Nearly three million Samsung washing machines are being recalled because the top of the machines can unexpectedly detach during use, causing a broken jaw and other injuries, according to the U.S. Consumer Product Safety Commission.
Thirty-four washing machine models are subject to the recall, which affects 2.8 million machines sold since March 2011, the agency said Friday.
Nine injuries have been reported, including a broken jaw, as a result of machine tops coming off, among 733 reports of excessive vibration on the machines or the top detaching. Anyone with one of the machines is recommended to use use delicate or waterproof cycles for bedding, water-resistant or bulky items.
Consumers can get a free repair in their home, a rebate toward a new washing machine with free installation or a refund for anyone who purchased one of the recalled machines in the last 30 days.
Top News Photos: Accused Russian Spy Pleads Guilty
Samsung is sending out a kit with instructions for safe washing machine use to all known consumers.
Consumers with questions can call Samsung toll-free at 866-264-5636 from 8 a.m. to 10 p.m. ET. Read more about the recall at the CPSC website.
The following models are affected by the recall:
WA40J3000AW/A2 | WA45H7000AP/A2 | WA45H7000AW/A2 | WA45H7200AW/A2 | WA45K7600AW/A2 | WA45K7100AW/A2 | WA48H7400AW/A2 | WA48J7700AW/A2 | WA48J7770AP/A2 | WA48J7770AW/A2 | WA50K8600AV/A2 | WA50K8600AW/A2 | WA52J8700AP/A2 | WA52J8700AW/A2 | WA400PJHDWR/AA | WA422PRHDWR/AA | WA456DRHDSU/AA | WA456DRHDWR/AA | WA476DSHASU/A1 | WA476DSHAWR/A1 | WA484DSHASU/A1 | WA484DSHAWR/A1 | WA48H7400AP/A2 | WA50F9A6DSW/A2 | WA50F9A7DSP/A2 | WA50F9A7DSW/A2 | WA50F9A8DSP/A2 | WA50F9A8DSW/A2 | WA52J8060AW/A2 | WA5451ANW/XAA | WA5471ABP/XAA | WA5471ABW/XAA | WA56H9000AP/A2 | WA56H9000AW/A2
It's the third massive recall for Samsung in as many months. Two versions of the Samsung Galaxy Note 7 smartphone were recalled over the risk of overheating batteries causing burns.