A blaze that shot through the roof of a South Jersey hotel overnight left two people, including a police officer, injured.
The blaze at the Ramada Inn on Landis Avenue in Vineland broke out in a second floor room around 2 a.m. Friday and it took firefighters more than two hours to get the flames under control. All 28 guests were accounted for, firefighters said.
When firefighters arrived, they saw guests hanging from windows and throwing out their belongings, Fire Chief Robert Pagnini said.
"They said, 'just get out of here,'" said guest Brendan O'Meara.
A police officer suffered smoke inhalation and a woman -- believed to be staying in the room where the fire began -- was taken to a hospital to be treated for burns and smoke inhalation.
The inn's guests were housed at a nearby hotel, firefighters said.
The cause of the fire remained under investigation early Friday.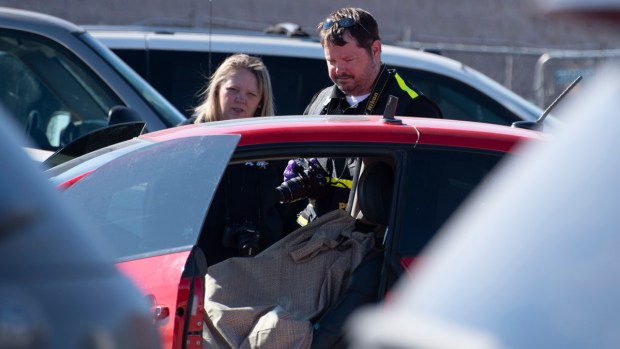 Top News: 3 Dead in Oklahoma Walmart Shooting, Fresno, More