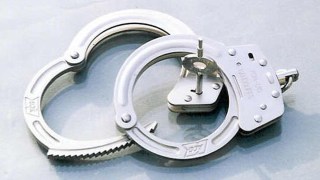 Veterinarians say a badly injured puppy left in a plastic shopping bag has started to respond to voices. But her condition is still critical.
The Staten Island Advance says the owner faces charges of torture, failure to feed the puppy and abandonment.
ASPCA official Howard Lawrence says the condition of the 3-month-old Maltese-Shih Tzu mix is still "very delicate."
Rescuers are calling her Charlotte.
Courtney Bellew, who runs Special Needs Animal Rescue and Rehabilitation Northeast, says Charlotte has a skull fracture and broken leg. She's currently blind from her injuries.
The little white dog was found in the weeds near railroad tracks on Friday night.
The office of District Attorney Daniel Donovan said Alsu Ivanchenko was awaiting arraignment Wednesday.
Information on her attorney was not immediately available.