A slow-moving, churning, hurricane-like winter dumped heavy, wet snow and blew strong winds through the region, disturbing air and land traffic -- leaving motorists stranded on the New York State Thruway for hours -- and claiming at least three lives, including one in Central Park.
By Friday afternoon, snow accumulations totaled 20.9 inches in Central Park, 14 in both Staten Island and the Bronx, 13.5 in Floral Park, 10 inches at JFK and over two and a half feet in Orange County's Harriman.
The storm slowly continues to weaken, but some areas will experience occasional bursts of snow for the next few hours, and most will see scattered flurries through Saturday morning.
There will be sun tomorrow morning but temperatures will dip into the 20's tonight, so any slush on roadways and sidewalks will freeze, making driving and walkins quite hazardous. Most warnings have been reduced to winter weather advisories around the region as the storm gradually shifts off shore. Expect temperatures in the 40s over the weekend, which should help the snow melt.
Mayor Michael Bloomberg said he doesn't think New York City has seen this much snow in a decade. Hizzoner said Friday that some parts of the city have gotten more than 50 inches this season. Bloomberg said the city is doing extra outreach for the homeless.
About 30 percent of flights and most bus service in and out of Manhattan have been canceled. And the city made a last-minute decision to close its public schools. Bloomberg said he's sympathetic to parents left in the lurch, but considered safety more important.
Hundreds of schools -- from Rochester to the lower Hudson Valley and Long Island -- are closed.
Meanwhile, traffic is moving again on a nearly 40-mile stretch of Interstate 84 in the Hudson Valley where hundreds of motorists were stranded for as many as 13 hours by massive amounts of snow.
The Thruway Authority had said that I-84 between Exit 6 west of the Hudson River in Orange County and Exit 21 near the Connecticut border was reopened in both directions shortly before noon Friday, about five hours after it was closed, but some motorists remained stranded late Friday as blockages continued.
"We're just going to Wyndham -- we have a car, a dog and three kids here," said Vivian Ferretti of Merrick Long Island whose family was stuck on their way to a ski trip.
State police and emergency crews .used snowmobiles and all-terrain vehicles to reach stranded motorists in a region that has received as much as 31 inches from the second storm to hit New York this week.
Just before 5 p.m. both directions of the Thruway were moving again -- 17 hours after the ordeal had bgan for drivers.
In addition to automobiles, planes and trains also had a tough time getting around the Northeast on Friday, even as the storm began to taper off.
Steve Coleman, a spokesman for the Port Authority of New York and New Jersey, said that most flights out of the metro area's three major airports were canceled. The airports — John F. Kennedy, LaGuardia and Newark — remained open.
Delta Air Lines, the world's biggest airline, reported 500 cancellations throughout its system, mostly in the Northeast. It diverted some of its international flights at JFK to other airports.
American Airlines and regional affiliate American Eagle axed 200 flights in and out of New York, 10 in Philadelphia and roughly 80 in Washington.
Southwest Airlines scrubbed 297 flights, while US Airways canceled 236 Express flights and 76 mainline flights. JetBlue Airways, which blamed a technical issue with its central computer system for an hour-long grounding of its flights nationwide, nixed 80 flights due to the weather and AirTran Airways canceled 18 flights.
New York's Port Authority bus terminal was still open Friday, although bus carriers like Greyhound, Megabus, Bolt Bus and Peter Pan Bus Lines canceled "most, if not all of their service," Coleman said.
Amtrak suspended some service between New York City and Albany, N.Y. while the freight railroad that operates the tracks made repairs.
Amtrak also canceled some Northeast Regional trains between New York and Boston or Washington D.C. Affected passengers were being placed on other trains.
Some good news, however, for subway riders, the MTA called off weekend track work becaue of the snow.
Meanwhile some 200,000 utility customers from New York City to the Mohawk Valley remain without power, and hundreds of schools from Rochester to Long Island canceled classes.
Forecasters expect the storm to wind down, but after pounding the tri-state area for more than 24 hours, the damage is done.
State police reported two traffic deaths on slick roads Thursday, one near Rochester and another southeast of Syracuse.

In New York City's suburbs, some public transportation was bogged down on Friday. Metro-North Railroad reported delays due to downed trees. Problems occurred between White Plains and Hartsdale, and farther north, between Poughkeepsie and Beacon. The Long Island Rail Road also said its customers should be prepared for possible delays.
City officials originally had hoped that the snowfall would be manageable enough to keep the schools open. But Mayor Michael Bloomberg says his top advisers spoke on Thursday night and decided that "may not be safe.''

There are 1.1 million pupils in the nation's largest school system. During a Feb. 10 storm, they enjoyed their third snow day in only six years. Schools Chancellor Joel Klein tried to inject a little humor into the situation, saying Friday, "Everybody better do their homework this weekend.''
Safety is a major concern throughout the city as heavy, wet snow weighs down tree branches. New York parks officials warned people to stay away from parks and even tree-lined streets after a man -- 46-year-old Elmaz Qyra of 78th Street in Brooklyn -- was killed Thursday afternoon in Central Park near 5th Avenue and East 67th Street when he was hit by a falling tree branch, police said.
Only a few blocks away, more large tree branches fell onto a commuter bus and a car just before 4:30 p.m. at East 71st Street and 5th Avenue, closing down a stretch of the thoroughfare.
Angelo Monterroso, who works on the block, said he was shoveling snow when he heard a loud snap and the tree came down only five feet in front of him, leaving a dent in the bus. No one was hurt.
In Tenafly, NJ, shoppers had a scary moment when a roof collapsed at a Gourmet Farms store due to heavy snow. Foretunately no one was seriously injured or trapped.
Check NBCNewYork's weather page for the latest up-to-the-minute forecast and school closings.
And don't forget to download the NBCNewYork iPhone app free from the app store for weather updates, breaking news and more.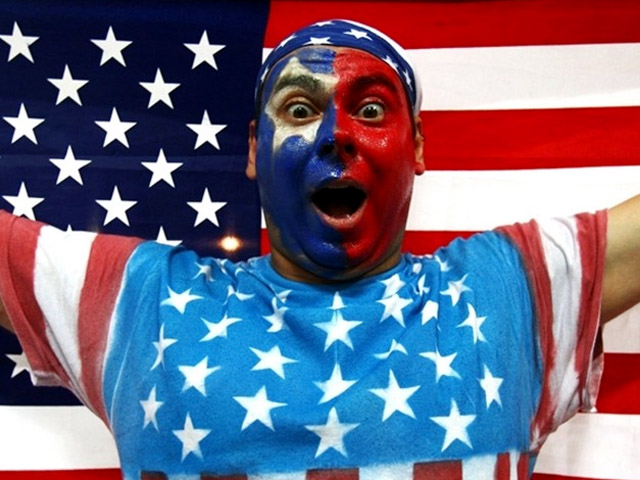 The Vancouver Winter Games are here:Check out NBCNewYork's full coverage, complete with amazing photo galleries, and more! Fan us on Facebook, and follow us on Twitter