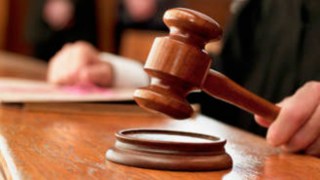 A leading judge in Brooklyn will officially resign amid allegations he committed misconduct by offering advice about politics and prosecutions to former Brooklyn District Attorney Charles Hynes.
Judge Barry Kamins will officially leave office Dec. 1 but he had been relieved of his leading duties in June when news of his alleged misconduct was first raised in a report by the city's Department of Investigation.
Kamins had served as the chief administrative judge in Brooklyn. Under a deal reached with the State Commission on Judicial Conduct made public on Wednesday, Kamins agreed to never seek to hold a judicial office again.
Kamins said in a statement he had decided to leave the bench and was considering options in the private sector.
"I leave gratified, knowing that our criminal justice system and our courts are stronger now than ever before," Kamins said.
Kamins was accused of sending more than 300 emails from his official judicial email account in connection with political activity on behalf of Hynes, the DOI report said. "He also engaged in communications with Hynes regarding matters actively being prosecuted by the KCDA (Kings Country District Attorney) and provided Hynes with legal advice," the DOI report said.
Hynes lost his re-election bid last year. He has since been under scrutiny by state and federal investigators into whether his office misused official office funds for political purposes.
Hynes has denied any wrongdoing.
Kamins was earning $174,000 per year as a judge until the DOI report raised questions about his conduct while serving on the bench. Kamins has not been charged with any criminal wrongdoing.
Chief Administrative Judge of the Courts of New York State Gail Prudenti called Kamins a "highly accomplished, longstanding member of New York's legal community, known for his outstanding legal scholarship and numerous contributions to the criminal justice system."
Follow Jonathan Dienst on Twitter @jonathan4NY