What to Know
John Paul Guerrero, also known DJ Jinx Paul, was struck and killed by a vehicle in East New York on the morning of Dec. 19

Charges were dropped against a 27-year-old man who turned himself in to police on Friday; he is no longer considered a suspect

Police are now searching for three women who they say got into the vehicle believed to have hit Guerrero
Police say they are looking for three women seen getting into the vehicle believed to have struck and killed a popular radio DJ in Brooklyn last week.
The NYPD released images of the three women Wednesday and said they were seen getting into the vehicle before it hit John Paul Guerrero, also known DJ Jinx Paul, on the morning of Dec. 19.
The search for the women comes just days after charges were dropped against 27-year-old Kevin Ozoria.
Ozoria turned himself in to police Friday, but the Brooklyn DA said there was not enough evidence showing that he drove the car that hit Guerrero. Ozoria had been charged with leaving the scene resulting in death and tampering with physical evidence. His damaged car was brought to a Brooklyn auto repair shop last week.
Popular Radio DJ Killed in Brooklyn Hit-and-Run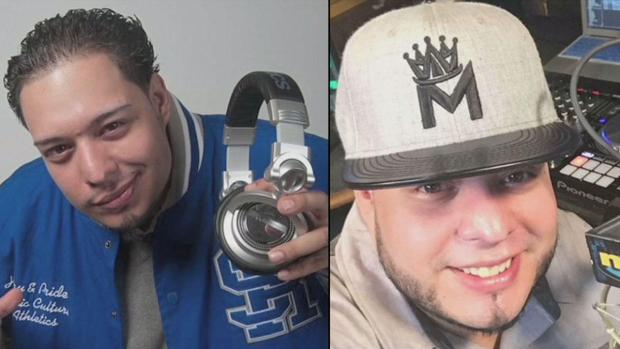 Police said Thursday that Ozoria is no longer a suspect or person of interest in the case. It's unknown if there is any relation between him and the three women police are searching for.
Witnesses had said that a woman was seen leaving the driver's side of the car the night of the deadly hit-and-run.
Surveillance video released after the crash shows what police described as a black Nissan sedan driving away from the scene.
A wake for Guerrero was held in the Bronx last Friday. A long line of mourners gathered to pay their respects to the much-loved disc jockey who had become well known to listeners of radio station Mega 97.9.