Delays and cancellations are expected on the Long Island Rail Road during Thursday's evening rush following power problems at Penn Station, transit officials said.
Transit sources told News 4 the delays could be significant, but nothing like Tuesday's nightmare. The sources said power issues with Amtrak equipment were causing the third-rail problems.
The sources said no trains were stuck in tunnels, as has previously happened. But the power issues forced the reordering of trains.
LIRR Twitter Joke Falls Flat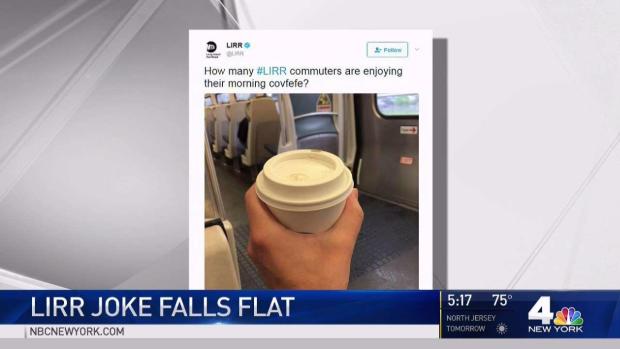 "Residual LIRR delays and cancellations are expected because trains are out of proper position because of the earlier track restrictions at Penn Station," MTA spokesman Aaron Donovan said in a statement.

Amtrak spokeswoman Kimberly Woods told News 4 shortly before 6 p.m. that a bracket holding a third-rail in place was broken, limiting power. She said the bracket had since been fixed and that full power was restored and trains were moving.
The broken equipment had caused power loss on tracks 12, 13, 14 and possibly 21, sources said.
Thursday's problems are the latest in a series of issues plaguing the aging Manhattan transit hub. Amtrak, which owns the station and leases the tracks to the MTA and NJ Transit, has said it plans to close several tracks for up to eight weeks this summer for infrastructure upgrades and other work.
Amtrak Releases Summer Service Plan for Penn Station Overhaul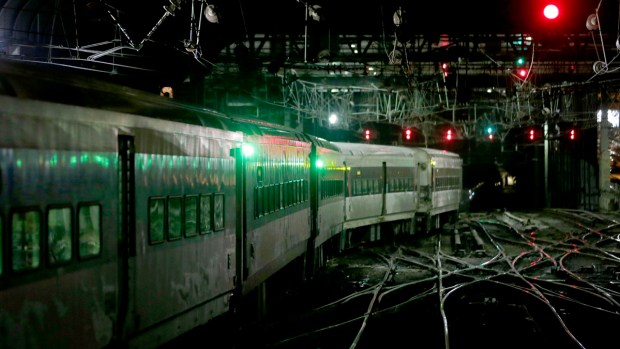 The power problems came the same day that the MTA and Amtrak faced new criticism from Sen. Chuck Schumer for problems they have yet to spend money to fix.
Schumer asked why the MTA has yet to spend the nearly $500 million to fix the East River tunnels damaged during Sandy in 2012.
"There's a lot of finger pointing, there's a lot of, 'You do it, you do it.' It is outrageous," Schumer said.
In a statement to News 4, MTA spokesman Aaron Donovan said, "While Amtrak continues to develop cost estimates for the East River tunnel repairs, the MTA is fully committed to funding its share and will advance our efforts with Amtrak to reach an agreement."
The latest cancellations and service changes: