After months of rush-hour headaches, LIRR passengers aren't the only ones fuming — riders took to Twitter to vent about rude conductors.
Tales of bad-mannered LIRR crews hit social media after Tuesday's nightmarish commute following more Amtrak switch problems at Penn Station.
"Every single night, it's something else with this Long Island Rail Road," fumed LIRR commuter Linda DeHaven of Ronkonkoma. "The infrastructure of this place is ridiculous. Amtrak is inept."
Commuters Furious Over Constant Trouble at Penn Station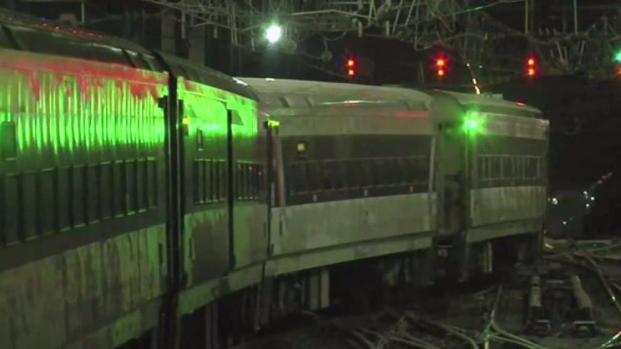 Raging commuters are well-documented — who could forget the angry Mets fan trying to get to a game at Citi Field, when the region's crippling infrastructure got in his way. But now conductors are apparently on their last nerve.
A passenger named Drew tweeted that when he asked about his connecting train to Hempstead, he got shouted down by one of LIRR's "lovely conductors."
"I politely asked, 'Why not?' and she screamed at me, 'You asked a question, I answered it!'"
The railroad tweeted back: "Please accept our apologies, we have shared your report with the appropriate department for further investigation."
LIRR told News 4 New York that it doesn't think there's been a surge in surly behavior from staff since the compounding headaches of the last few months.
Laura Lustbader, of Huntington, said even if conductors are moody, it's understandable.
"They're probably feeling a lot of stress, too," Lustbader said. "It's tough."
Rail Commuters Again Deal With Delays at Penn Station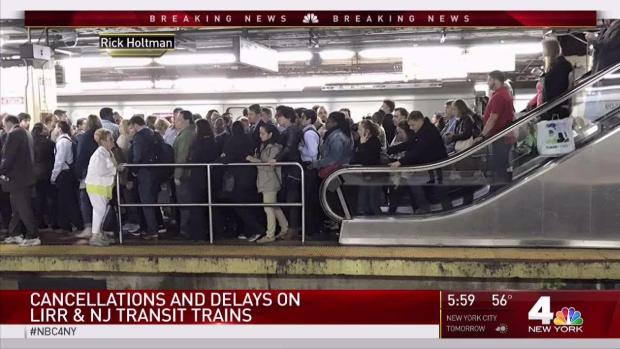 The Wall Street Journal released a data analysis Wednesday, showing that the LIRR has the worst delays for the evening rush in a decade.
The MTA said the analysis was correct, and that the declining condition of Amtrak facilities at Penn Station has been a factor. The agencies also says that LIRR has been carrying more people per a year than at any time since the 1940s.
A series of issues have been plaguing aging Penn Station, especially over the past few months. Amtrak, which owns the station and leases the tracks to the MTA and NJ Transit, has said it plans to close several tracks for up to eight weeks this summer for infrastructure upgrades and other work.
Rattled nerves from this year's transit mess are already taking their toll, with just a month to go until Penn Station's now-infamous overhaul. To make things worse, the section of tracks set to be fixed in July and August isn't even related to the switch that failed Tuesday.
LIRR hasn't released its schedule surrounding the work -- although Amtrak has said track no. 9, 10, 11, 12, 13 and 14 will all be subject to closure -- but commuters are already dreading what Gov. Andrew Cuomo has anticipated will be a "summer of hell."