What to Know
The South Orange-Maplewood School Board member caught on a dash cam cursing at a cop and calling the police chief "a skinhead" apologized

In a statement, Stephanie Lawson-Muhammad says she wants to "sincerely apologize" for what she describes as "uncharacteristic behavior"

The incident took place during an April 27 traffic stop
The South Orange-Maplewood School Board member who was caught on a dash cam video cursing, complaining and calling the South Orange police chief "a skinhead cop" after being pulled over last month has apologized for her behavior.
In a statement, Stephanie Lawson-Muhammad says she wants to "sincerely apologize" for what she describes as "uncharacteristic behavior" and "allowed my emotions to overwhelm me that morning."
Lawson-Muhammad says that she grew frustrated and "out of sorts" when the officer stopped her.
"To my benefit, the officer did not react to my behavior. The officer kept an even tone in our interaction and performed his job well under the circumstances. I thank him for his patience," the statement reads, adding that she personally apologized to Chief Kyle Kroll who in the video she refers to "a skinhead cop."
In the April 27 morning dash cam video, someone identifying themselves as board member Stephanie Lawson-Muhammad was pulled over.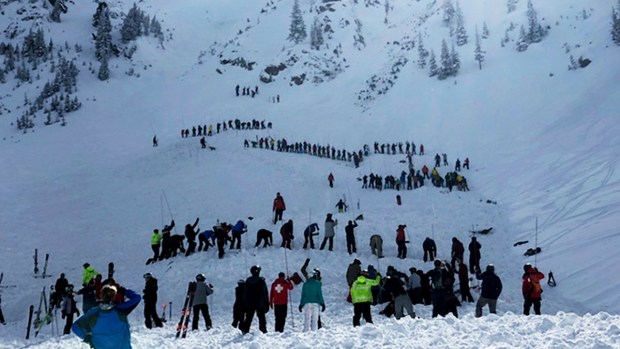 Top News Pics: Avalanche Kills Skier at New Mexico Ski Resor

Lawson-Muhammad is heard telling police, "My name is Stephanie Lawson-Muhammad, I'm on the school board. I'm a community member of this town and I am sorry if I was speeding," adding she didn't know she was speeding.
In no time during the dash cam video, can one see the driver's face.
The police officer can be heard telling the driver she was stopped for going 37 miles per hour in a 25 mile per hour zone.
"I'm scared of cops, because you might hurt black people," Lawson-Muhammad says in the video. Lawson-Muhammad is African-American. The officer who stopped her was Caucasian.
The cop later asks the driver if she would like him to call her an ambulance when she starts to cry and he says it looks like she might be having a panic attack, to which she responds no and that she found the question insulting.
"That was a f---ing insult," you can hear her say on the dash cam video.
The driver also seemed to suggest that she would contact South Orange Village President Sheena Collum in response to the traffic stop.
When the police officer asks for her driver's license and insurance card, she cannot find the license and hands over an expired insurance card.
He tells her that she is getting a summons for speeding and another for not having a valid insurance card, which will require her to go to court to prove she had insurance on the date and time she was stopped.
"Now you want me to go to court? I don't want to go to court. I have insurance," the driver says, adding that her husband, who she is talking to on her cell phone, can text the officer a picture of her insurance card.
When the officer says he cannot void a summons once it is written she says, "I'll call Sheena, and your skinhead cop chief, too."
On Wednesday, the SOMA Black Parents Workshop, a group of community parents and residents who have a pending lawsuit against the South Orange-Maplewood School District alleging federal and state violations based on a pattern of policies and practices they say discriminated against African-American students, shared a letter on social media regarding the incident.
The letter, which was addressed to the president of the Board of Education, is in support of the officer and condemns Lawson-Muhammad's alleged actions, calling for her resignation.
The letter says it was clear that Lawson-Muhammad "attempted to exercise her civic privilege," while the officer "remains calms and proceeds to act in accordance to his duties."
"There are real incidents of police misconduct. This was not one of them," Fields says in his letter.
Additionally, in a statement released Thursday, SOMA Black Parents Workshop further defended the police officer's conduct, saying: "The very essence of what the African-American community nationwide has been demanding in police officers was embodied by the conduct of the South Orange Police officer on April 27, 2018."
In the statement, the group goes on to say that if Lawson-Muhammad does not resigm, the "Board of Education will set a new standard for student conduct and a new permissiveness for student misbehavior."
NBC 4 New York initially reached out to South Orange police chief Wednesday over the incident, but he declined to comment.
South Orange-Maplewood Board of Education President Elizabeth Baker also issued a statement saying she was made aware of the traffic stop incident and "have acted in consultation with the School District's counsel to ensure adherence to all legal and ethical obligations."
Baker says, she "also encouraged Ms. Lawson-Muhammad to personally apologize to Chief Kroll and engage in a dialogue that would repair the harms that her statements caused," and thanks Kroll for meeting with Lawson-Muhammad.
"This meeting reflects the beginning of a difficult, restorative dialogue. Such a dialogue takes personal courage and a shared commitment to our community," the statement reads.