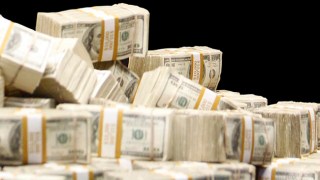 A hotel in southern New Jersey has agreed to pay nearly $65,000 to settle allegations of price gouging in Sandy's wake.
Amy Hotels did business as Econo Lodge in Egg Harbor Township.
State officials claimed the company raised its room rates by as much as 150 percent to $199.99 per night after Gov. Chris Christie declared a state of emergency before Sandy made landfall.
The rooms previously cost $79.99 per night.
New Jersey's price gouging law prohibits excessive price increases during a declared state of emergency for merchandise used as a direct result of an emergency or used to protect the life, health, safety or comfort of persons or their property.
Nearly $25,000 from the settlement will be for consumer restitution.