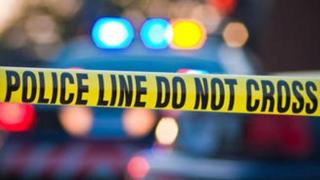 A man was killed and a woman was seriously injured when gunfire erupted on a Paterson street.
The Record reports that officers responding to multiple calls about shots fired found the victims around 3:50 a.m. Sunday in the area of North Sixth and Temple streets.
The man was found lying on a sidewalk, but had already died from his injuries. The wounded woman was taken to a hospital, where she was in critical condition.
Further details on the shootings and the victims were not disclosed, including what type of weapon may have been used.
A motive for the shooting remains under investigation.
No arrests have been made.
Published at 4:32 PM EDT on Aug 31, 2014 | Updated at 11:43 AM EDT on Sep 17, 2014