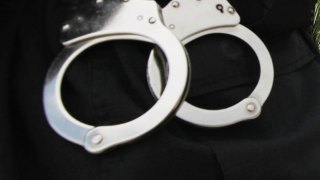 Police have arrested a New York man on a variety of charges following a rampage through a Long Island neighborhood.
Nicholas Patrikis is accused of crashing a Jeep, breaking into a nearby home and killing a cat while ransacking the Oyster Bay Cove place. He then allegedly menaced passing drivers with a kitchen knife and boarded a school bus where he robbed two students.
Patrikis pleaded not guilty Thursday to charges including burglary, robbery, animal cruelty, weapon possession and criminal mischief. Bail was set at $100,000. His attorney did not immediately comment.
Police say he was taken for medical evaluation before being charged.
Newsday reports that the two Oyster Bay High School students who were robbed were fine.
Published at 3:26 PM EST on Feb 5, 2015 | Updated at 11:03 AM EST on Feb 6, 2015