What to Know
The leader of a mosque in Queens and his associate were shot and killed after leaving their place of worship

Police said no evidence of a hate crime had been uncovered during a preliminary investigation

No arrest has been made
Surveillance video obtained by NBC 4 New York shows the moment a Queens imam and his associate were gunned down on an Ozone Park street as they walked home from a prayer service Saturday afternoon.
The video shows a lone gunman approach both men from behind and fire shots from a handgun. The suspect then sprints away from the scene as both victims fall to the ground.
Imam Maulama Akonjee, 55, and his assistant imam, 64-year-old Thara Uddin, were walking home at about 1: 50 p.m from the Al-Furqan Jame Masjid mosque when they were shot. The mosque serves a community of Bangladeshi immigrants.
A sketch of the shooter released by police early Sunday shows a dark-haired, bearded man wearing glasses.
Both victims were shot in the head at point-blank range, police said. The suspect was seen fleeing the scene southbound on 79 street with the gun still in his hand.
Investigators hadn't established a motive for the shootings, said NYPD Deputy Inspector Hank Sautner during a news conference.
Imam, Associate Gunned Down on Street in Queens: Police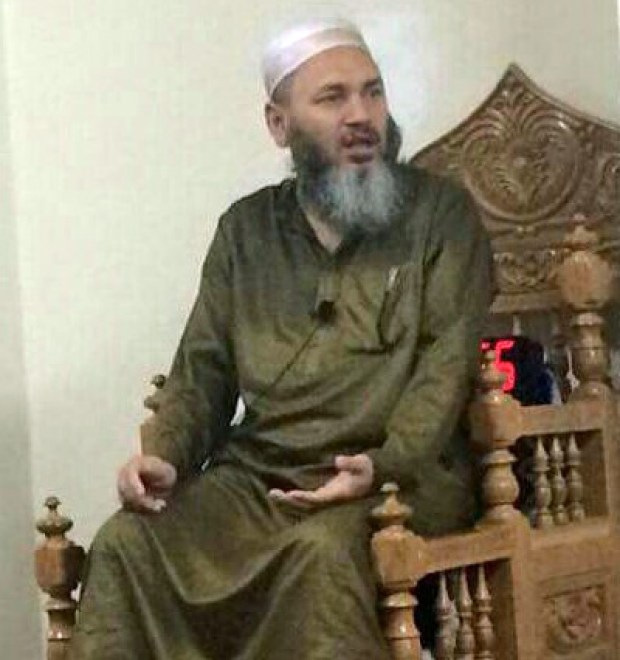 The Council on American-Islamic Relations quickly condemned the shootings and planned to announce on Monday that it will offer a $10,000 reward for information leading to the arrest and conviction of the gunman.
"The perpetrator of these senseless killings must be swiftly apprehended and face the full force of the law," said CAIR-NY Executive Director Afaf Nasher. "We ask anyone with information about this attack to contact appropriate law enforcement authorities."
The Bangladesh State Minister for Foreign Affairs, Mohammed Shahriar Alam, posted a message on Twitter calling the shooting a "cowardly act on peace-loving people."
Mayor Bill de Blasio issued a statement on Sunday assuring the city that the NYPD will bring the gunman to justice..
"This weekend our city was stung by violence that devastated a congregation and unsettled a community," he said. "When religious leaders are targeted, we all bear the pain those in Ozone Park feel most personally today. While we do not yet know the motivation for the murders of Maulama Akonjee and Thara Uddin, we do know that our Muslim communities are in the perpetual crosshairs of bigotry."