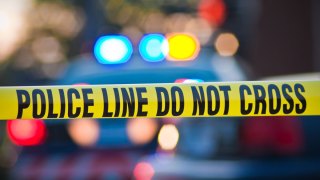 No injuries were reported when a young boy's bedroom window was shattered by gunfire during a drive-by shooting in New Jersey, authorities said.

According to police, the boy's mother was in bed early Wednesday when she heard popping noises and thought someone was throwing rocks at the home in Keansburg.

When she went to check on her 9-year-old son, he crawled out of his bedroom and said he thought someone was shooting at the home.

The bedroom window and a window in another room were shattered in the shooting, and two bullets were recovered from the home.
No arrests have been made.

Besides the boy, two other children were at the home at the time of the shooting.