What to Know
The 10-year-old girl was found in the woods near Phil Rizzuto Park in Elizabeth, New Jersey, Tuesday afternoon, sources said

Chopper 4 footage showed emergency responders loading the child into a stretcher; it wasn't clear if she was hurt and she hasn't been named

Cops swarmed the area shortly before she was found and a woman who seemed to be the child's mom was also seen, a witness said
Police are investigating how a 10-year-old girl ended up in the woods near a park in New Jersey Tuesday afternoon, according to law enforcement sources.
Chopper 4 footage showed emergency responders loading the child into a stretcher outside Phil Rizzuto Park in Elizabeth about 4 p.m. It's not clear how the girl got there, or what injuries she may have sustained.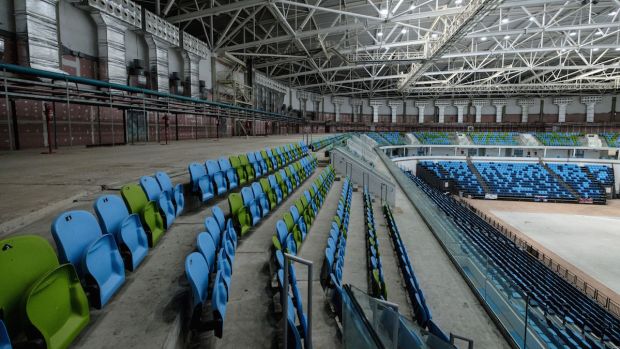 Rio's Abandoned Olympic Ghost Town
Authorities have not yet released any information on the case, but one person living nearby said officers got to the park to look for the girl alongside another child around 3:30 p.m. Tuesday.
That person added that a woman who appeared to be the girl's mother arrived later and ran into the woods to search for the girl.
The park was closed for about four hours but it has since reopened.