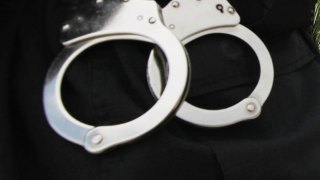 Authorities in New Jersey pulled over a Brooklyn man for allegedly stealing $17 in gas and ended up recovering more than 200 fraudulent credit cards worth about $100,000, officials say.
The man, 20-year-old Gianni Simon, was pulled over Nov. 11 near the Molly Pitcher Service Area in Woodbridge Township by a New Jersey State Trooper who thought his vehicle matched the description of a vehicle driven by a man who had just used a fake credit card at a gas station.
The trooper allegedly found Simon in possession of the credit card used at the gas station. Simon also had an active warrant out for his arrest, though it wasn't clear on what charge.
Investigators obtained a search warrant for Simon's car and allegedly found an additional 204 credit cards believed to be fraudulent.
Simon was charged with possession and use of a fraudulent credit card as well as theft of services. He was being held in Middlesex County Jail on $50,000 cash bail.
It wasn't clear if Simon had an attorney.
The U.S. Postal Inspection Service is assisting State Police in the investigation.