U.S. Rep. Bill Pascrell won a bitter battle of incumbents Tuesday, besting fellow U.S. Rep. Steve Rothman in the Democratic primary in New Jersey's newly drawn 9th Congressional District.
Donald Payne Jr. defeated five other challengers to win a Democratic primary to succeed his late father in Congress. He also won a special election to finish out the 12th term of his father, who died in March.
The state's marquee primary on the Democratic side pitted Pascrell against Rothman in Bergen, Hudson and Passaic counties. The district was reconfigured this year as a result of population changes that are costing the state a seat in the House, shrinking New Jersey's representation to 12 after November.
"We did it," Pascrell said in a victory speech. "My parents always taught me not to start fights but to know how to end them. Tonight we did just that." Pascrell then ceremoniously rolled up his sleeves, indicating that he was ready to continue the "real work" of representing the district.
NJ Rep. Donald Payne Dead at 77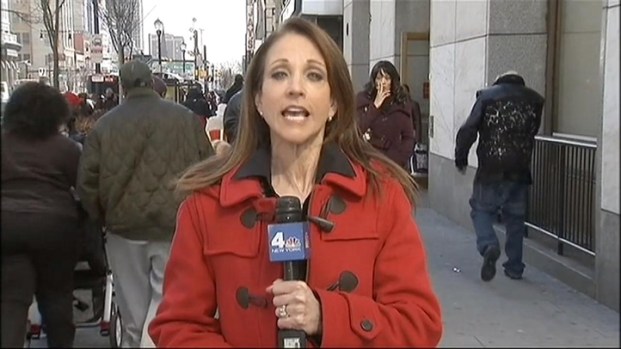 In a concession speech, Rothman called Pascrell his friend and said he would help the Democratic ticket in the fall.
With 98 percent of the district reporting, Pascrell had 60 percent of the vote. He is almost guaranteed the win in November in the solidly Democratic district.
Rabbi Shmuley Boteach won the district's Republican nomination. The rabbi is a TV personality who authored the book "Kosher Sex" and was a onetime spiritual adviser to Michael Jackson.
Rothman carried nearly three-quarters of the vote in Bergen and Hudson counties. But that wasn't enough to counter Pascrell's huge advantage in Passaic County, where he carried 90 percent of the vote.
Pascrell, 75, got a helping hand from former President Bill Clinton in the final days of the campaign, while Rothman, 59, got one from President Barack Obama.
In the other competitive House primary, voters in Essex, Hudson and Union counties chose to send Payne, the Newark City Council president and an Essex County officeholder, to Washington to assume the seat of his late father. Donald Payne Sr., New Jersey's first black representative, held the 10th Congressional District seat.
Payne Jr. beat out fellow Newark Councilman Ron Rice, state Sen. Nia Gill and three others challengers.
Payne said he ran because he knew best what his late father wanted for the people of the district.
"I'm trying to do the things I saw my father do over the past 23 years," Payne said.
He had the party line on the ballot in Essex County, where more than 65 percent of voters reside. Gill had the line in Hudson, where about a fifth of the electorate live. Union Democrats didn't endorse a primary candidate.
The winners in the two House races are practically guaranteed November victories in the solidly Democratic districts.
Republicans statewide picked state Sen. Joe Kyrillos to challenge Democratic U.S. Sen. Bob Menendez in November.
Kyrillos, who has served in the New Jersey Legislature for 24 years, faced three little-known challengers in the race for the GOP nomination for the U.S. Senate. Menendez, a Democratic incumbent now in his second term, was unopposed in the primary.
Menendez said his campaign will focus on the state's middle-class residents — "not about bringing the powerful down, but raising the middle-class up."
Kyrillos said policies that Menendez supports have led to a struggling economy, unemployment and soaring national debt, and the election will present a clear choice for voters.
"Some would use much harsher words, but even Democrats think that Bob Menendez is mediocre. Bob Menendez is a mediocre senator. We deserve much better."
Menendez had banked $9.4 million and Kyrillos $1.4 million as of the most recent federal reporting deadline. Besides needing to raise more money, Kyrillos faces the challenge of having to build greater name recognition. An opinion poll last month found 75 percent of respondents didn't know him.
In the 7th District, encompassing Hunterdon County, two-term Republican U.S. Rep. Leonard Lance of Clinton Township was expected to fend off a challenge by conservative David Larsen of Oldwick for the GOP nomination.
In the 6th District, in the Monmouth-Middlesex area, Tea Party favorite Anna Little hoped to win the GOP primary and the right to take on Democratic U.S. Rep. Frank Pallone in November, as she did two years ago.
In primary races for unexpired terms in the state Assembly, Democrat Marie Corfield won in the 16th District and Republican Betty Lou DeCroce, widow of the former Assembly leader, won in the 26th.
Republican Mitt Romney — who had already secured the support needed to win the GOP nomination — won the state at the top of the ticket. He had faced three challengers who withdrew from the race but whose names still appeared on the ballot: Newt Gingrich, Ron Paul and Rick Santorum.
Get the latest from NBC 4 New York anytime, anywhere. Follow us on Twitter, Facebook and Google+. Get our apps here and sign up for email newsletters here. Get breaking news delivered right to your phone -- just text NYBREAKING to 639710. For more info, text HELP. To end, text STOP. Message and data rates may apply.