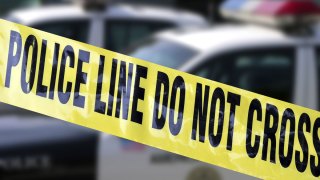 A man is dead and a teenager is under arrest after a car crash on Long Island.
Nassau County police say 17-year-old Deepak Kumar was allegedly intoxicated when his car struck another vehicle around 11:30 p.m. Tuesday in New Hyde Park.
The crash killed the 55-year-old driver of the second vehicle and injured his 38-year-old wife and 6-year-old daughter.
Police did not release their names.
Kumar was arrested and taken to a hospital for observation. Four passengers in his vehicle were not injured.
Kumar is charged with second-degree vehicular manslaughter and driving while his ability was impaired by drugs.
Information on his lawyer wasn't immediately available.