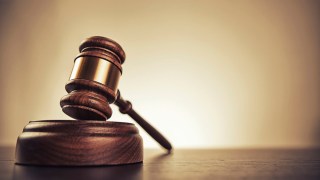 Federal prosecutors in New Jersey say a Mauritius man engaged in abusive sexual contact with a sleeping woman aboard a cruise ship.
Karan Seechurn was detained early Saturday upon the ship's arrival in Bayonne. He was due to appear in court Monday afternoon.
Prosecutors say the 25-year-old Seechurn is a cruise line employee, responsible for restocking the minibars in passengers' rooms. This meant he had a key to access the rooms.
According to court documents, Seechurn allegedly used his key Dec. 23 to enter the woman's room without her knowledge and permission. They say she awoke to find Seechurn touching her private areas and she pushed him off her.
When the woman tried to leave, Seechurn allegedly pulled her back and threatened to burn down the ship if she reported the assault.