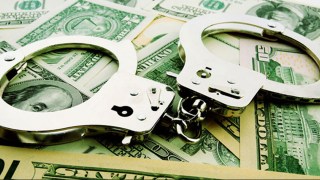 A man and a woman have been charged in a large-scale conspiracy to steal information from nearly 100,000 credit and debit cards from customers at 80 Michaels Stores in 19 states.
Angel Angulo, 25, and Crystal Banuelos, 28, of California have been indicted on charges of conspiracy to commit bank fraud and aggravated identity theft, according to the U.S. Attorney's office in New Jersey.
Prosecutors say Angulo, Banuelos and others installed devices that scanned customers' cards for bank account information at Michaels registers. They are accused of tampering with 88 point of sale terminals in 80 different stores and stealing about 94,000 debit and credit card account numbers between February to April 2011.
They used the information to make fake bank cards and withdraw money from customers' accounts, prosecutors said. They allegedly got hold of 179 counterfeit cards in New Jersey and stole more than $420,000 and tried to get at least $129,000 more.
Angulo was arrested in California and is scheduled to appear in federal court. Banuelos remains on the run. If convicted, they face a maximum of 32 years in prison.
Attorney information was not immediately available.