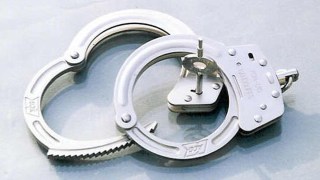 A Long Island correction officer has been accused of buying amphetamines with the intention of selling them.
Daniel Lanigan was arraigned Tuesday. He is charged with two counts of drug possession, one as a felony and a second as a misdemeanor. The felony count alleges he possessed Adderall with the intent to sell.
Lanigan has worked at the Nassau County jail since 2009. He was suspended without pay following his arrest.
Prosecutors did not say where Lanigan intended to sell the drugs. A press release noted he was arrested in Levittown two hours prior to the start of his shift in nearby East Meadow.
Prosecutors say he allegedly bought 10 pills.
Lanigan's attorney did not immediately return a telephone call for comment.
Prosecutors say the investigation is ongoing.