What to Know
Conservative commentator Ann Coulter took aim at the NYPD Tuesday, calling the department "little girls" in a tweet

The tweet came in response to an attack near Notre Dame Cathedral; Paris police shot the attacker

Other Twitter users rushed to the NYPD's defense on social media, calling Coulter "ignorant" and citing the department's 9/11 response
Conservative firebrand Ann Coulter, no stranger to public outrage, is under fire for a tweet calling the NYPD "little girls" as she praised Paris police for their response to a hammer-wielding attacker near Notre Dame Cathedral Tuesday.
Coulter's comments came after a man armed with a hammer attacked a French police officer, shouting "it's for Syria." A second officer shot the attacker, wounding him. The other officer was hurt, but he's expected to be OK.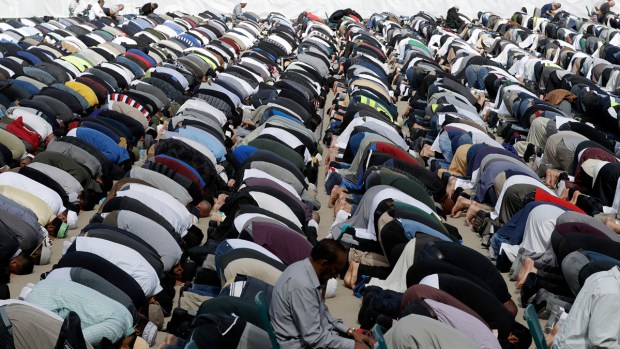 Top News: New Zealand Prays Together 1 Week After Attacks
"Paris police very macho, unlike the little girls on NYPD: Only 2 shots fired, one hit the Muslim in the thorax," Coulter tweeted. (Police believe the hammer-wielding man was Algerian, based on his ID, but his religious affiliation was not clear.)
"We're hectored to be like the French on adultery & global warming. Why can't we be like the French on hiring large, strong men as cops?" she asked in a second tweet.

A message seeking comment was left with the NYPD.
The public, meanwhile, came to the department's defense. A flurry of Twitter users blasted Coulter's attack, with at least one writing, "What's wrong with you?" and others calling her ignorant.

Conservative, Ann Coulter, describing our very own. Sympathies for the French, and glad the got their guy. Our's do well too! No competition https://t.co/zX2HRPtXCv

— eastvillagetwt (@eastvillagetwt) June 6, 2017
Ann Coulter disrespects the NYPD @NYPDONeill@BilldeBlasiohttps://t.co/N6RXGdrTye

— J D Weinfeld (@RocketCat88) June 6, 2017
Hey, @NYPDnews and @NYPDSpecialops let me introduce you to Ann Coulter. Not a fan. Thanks for your service. https://t.co/iBKi2Zq3CQ

— Daniel Kilbride (@dpkilbride) June 6, 2017
Several Coulter critics, including @p_jeanne97, cited the NYPD's response on 9/11.
"Like the little NYPD girls who died on 9-11? The ones who've stopped god knows how many attacks? What on earth happened to make u like this?" @p_jeanne97 tweeted.
Coulter did not reply to the critical comments in the Twitter thread.
Coulter was most recently in the news in April when officials cancelled a planned speaking engagement at the University of California, Berkeley, leading to a lawsuit by the College Republicans and protests over free-speech rights.