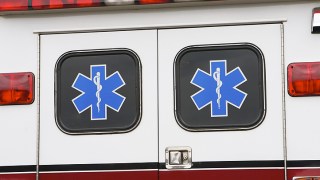 A Comcast cable employee was killed in what appears to be a work-related incident Thursday afternoon, authorities say.
The worker, identified as 31-year-old Michael Alfaro of Carteret, was found dead in the area of 30 Appleton Rd. in Glen Ridge at around noon, the Essex County prosecutor's office said.
PSE&G spokeswoman Brooke Fisher said utility workers were responding to reports of a power outage there when they found Carteret unresponsive while standing on a ladder leaning against a utility pole.
Fisher says the workers used their pole rescue training to try to bring Cartaret down, but that he was pronounced dead a short time later after emergency workers responded to the scene.
A spokesman for Comcast said in a statement: "All of us at Comcast are deeply saddened by this tragic news and we extend our heartfelt sympathy and condolences to our employee's family and friends."
Comcast is the parent company of NBCUniversal, which owns and operates NBC 4 New York.