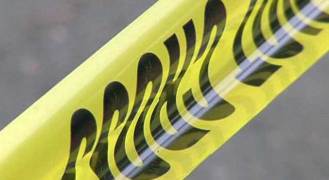 Authorities have arrested a man who is suspected of decapitating chickens in a New Jersey cemetery.
Forty-one-year-old Leonard Edwards Jr., of Wharton, faces animal cruelty and unlawful possession of a weapon charges.
Police believe Edwards was engaged in some type of religious or cultural ritual.
Police told the Home News Tribune they recovered six dead chickens, six bloody machetes and one injured chicken from two sections Rosehill Cemetery on July 31.
Blood was found smeared on some headstones.
It wasn't immediately clear if Edwards had an attorney.