What to Know
An upstate NY dental office is under fire after a mother claims her dentist flipped out when she tried to breastfeed her baby girl

Her baby got fussy during an appointment for her older daughter and she went to feed her; the dentist allegedly said she was uncomfortable

The owner of the dental practice, Michael Wilson, says the office has a policy allowing mothers to breastfeed in the office
An upstate New York dental office is getting criticism after a dentist allegedly reprimanded a mother trying to breastfeed her child.
Irondequoit resident Tiffany Elliot posted an account of her experience on Facebook Saturday, writing that she was "shamed" for attempting to feed her 9-month-old daughter while her 5-year-old daughter was in the dentist's chair.
When the dentist, a woman she called "Dr. Craig," walked into the room, Elliott says she started asking the usual questions and her baby girl got hungry. So Elliott unbuttoned her shirt.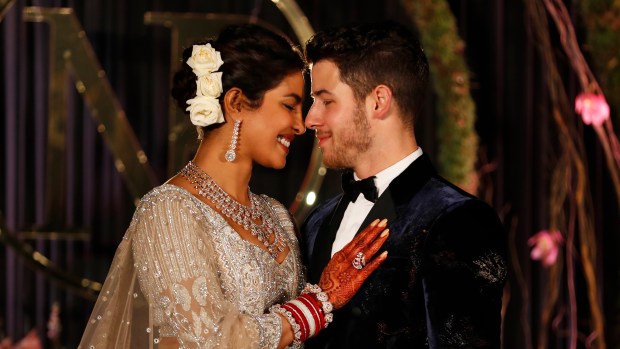 PHOTOS: Priyanka Chopra and Nick Jonas Wed
"Dr. Ignorant then says, 'Ok I'm uncomfortable and whatever you are doing there needs to stop,' while motioning around her chest with her hands frantically," Elliott wrote in the Facebook post. "My jaw dropped you guys! I'll admit that my patience wore thin quickly as I explained my legal rights and she said she didn't care and 'I guess MY rights don't matter.' Her ignorance and comfort level does NOT trump my baby's needs."
Elliott says she waited to speak with a manager, who allegedly defended the dentist's behavior.
"I CRIED you guys! Anyone who knows me, knows that is NOT me! I felt so embarrassed," Elliott wrote. "Not by the thing I love, which is nurturing my baby wherever and whenever, but by the total IGNORANCE of a society they breeds such clowns."
And no, she says she didn't let "that clown" touch her kid's teeth.
The owner of the dental practice, Michael Wilson, says the office has a policy allowing mothers to breastfeed in the office. Wilson says the dentist told him she planned to leave the room until Elliot was finished, but was interrupted by Elliot.