What to Know
According to a recent report, the Big Apple doesn't even crack the top 50 cities when it comes to its health or active lifestyles

The annual Fitness Index rankings was released Tuesday by the American College of Sports Medicine (ACSM) and the Anthem Foundation

This year's analyses evaluated America's 100 largest cities using 33 health behaviors, chronic diseases, community infrastructure indicators
If you think New Yorkers are among the fittest people in the country because of all the walking they do, think again.
According to a recent report, the Big Apple doesn't even crack the top 50 cities when it comes to its health or active lifestyles.
The annual Fitness Index rankings was released Tuesday by the American College of Sports Medicine (ACSM) and the Anthem Foundation. This year's analyses evaluated America's 100 largest cities using 33 health behaviors, chronic diseases and community infrastructure indicators.
These Are 25 of Americans' Favorite Random Things
New York City was ranked No. 52 overall. When it comes to the personal health rank, it came in at No. 64, while it placed in 39th place in the community health rank, which looks into the city's built-in environment and infrastructure like parks, recreational facilities and public transportation.
When it comes to healthy behaviors, the Fitness Index determined New Yorkers are slightly below the average with a few exceptions. The percentage of New Yorkers consuming two or more fruits and vegetables a day is higher than the average of all the cities combined. While the percentage of smokers in the city is lower than the average.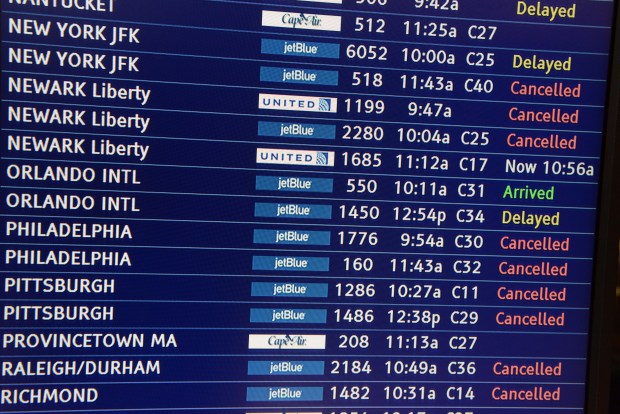 Tri-State Hubs Top Worst Summer Airports List for 5th Year
The study also revealed that although the percentage of New Yorkers with obesity is 23 percent, lower than the average which sits at 28 percent, New Yorkers have a higher percentage of diabetes (11.2 percent) compared the cities' average (9.9 percent).
However, another city in New York had an overall higher ranking than the Big Apple in the Fitness Index study. Buffalo came in at 43rd place overall and ranked No. 63 and 27 when it comes to personal health and community health, respectively.
Though the study found Buffalo to lead in virtually all the sub-categories that comprise the community health rank, such as acres of parkland, bicycling to work and walking, Buffalo had a higher percentage of diseases and illnesses — including stroke, heart disease, diabetes and high blood pressure — than the cities' average.
New Jersey STEM High School Ranked No. 1 in America
Two New Jersey cities also appeared toward the bottom of the list as being among the least fit large cities in the country.
Overall, Jersey City and Newark ranked 69th and 86th, respectively.
Jersey City also received a personal health ranking of 78 and placed at No. 46 when it comes to community health.
Newark came in at a dismal 90th place in the personal health ranking and in 56th place in the community health ranking.
Arlington, Virginia, edged out Minneapolis, Minnesota, as the "most fit city in America" title by only half a point in Fitness Index, while Washington, D.C., came in third.